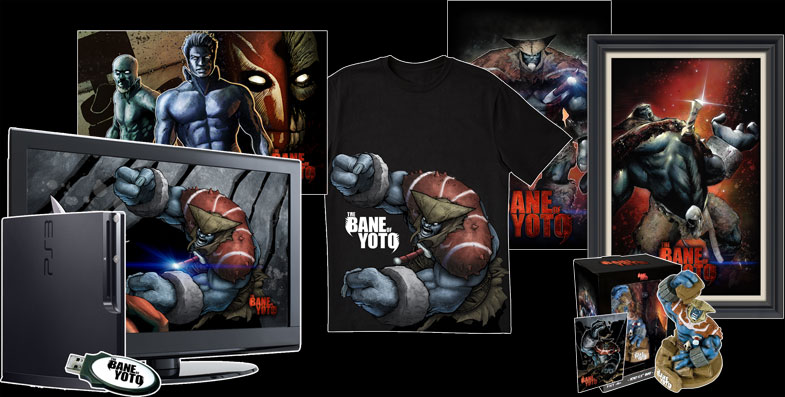 Sculptures, T-Shirts, Posters, PS3 Themes, Original Art and More!
Featuring artwork by comic book artists Nick Runge (IDW), Tyler Kirkham (Marvel) and Steve Scott (DC).

All merchandise is sold exclusively through the FiXT Store. FiXT is an independent company with several divisions, including the FIXT Store, FiXT Publishing, FIXT Remix Online Community, FIXT record label and a Film/TV/Video Game Licensing arm. FiXT is owned by Klayton of Celldweller.
The FIXT Store features over 250+ record labels serving over 2,000+ artists, 5,000+ albums and 40,000+ tracks, featuring aggressive electronic music from Industrial and IDM to Drum 'n Bass and Breakbeat to hybrid electronic-rock as well as Rock, Metal and Orchestral genres. The FiXT Store is the official online store of the FIXT Record label, featuring such artists as Celldweller, Blue Stahli, Atlas Plug, Moonitor & Squarehead and more.