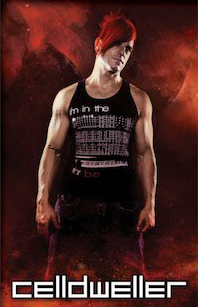 Official Music Video for "Unshakeable" off the album "Wish Upon A Blackstar" by Celldweller. Directed by Joshua Viola.
The Bane of Yoto Comic App has partnered with FiXT to bring Celldweller's musical talents to the riveting Dreamotion™ narrative.
Klayton is Celldweller. Personifying the sound of the iPod generation, Klayton creates a hybrid fusion of digital and organic elements: intricately designed soundscapes that take cues from electronic genres like drum 'n bass, electro, and dustep, woven together with aggressive rock/metal and orchestral elements. Celldweller ignores genre boundaries and stylistic confinement and the end result is a pioneering vision of the future of electronic music.